They probably were the most interesting Oscars in recent years. The 2017 Oscars also brought a whole lot of moments that really were about MLS.
Every MLS rookie right now.

Jimmy Kimmel reaction to the way MLS became one of the best leagues in the US.

Nicole Kidman is demonstrating the way she will support the LAFC.

Ryan Gosling looking at a transfer campaign of some MLS clubs.

It was the option for New York City FC to organize presentation of Maxi Moralez.

Jackie Chan is making it clear how well-mannered players should celebrate their goals.

Another advice on how to celebrate goals from Jessica Biel and Justin Timberlake.

Dwayne Johnson is in raptures over the strengthening of Chicago Fire.

Kate McKinnon is sure that in the 2017 MLS season a New York team will be a champ.

Matt Damon is showing the fans an oldschool way to spectacularly support their team.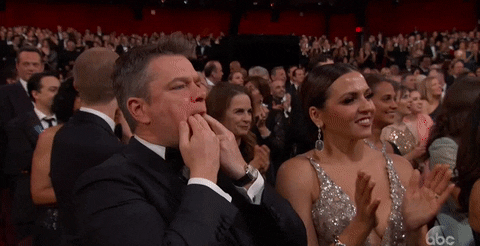 Folks subscribe to our Facebook and Twitter pages!
Images: Reuters, Giphy
<!— млс4 —>